Restaurant Review: Feel Real Cafe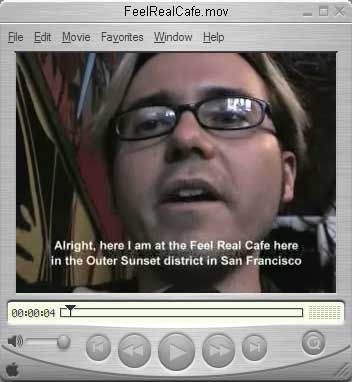 So, this is an idea I stole from Chuck Olsen of
Minnesota Stories
. Probably only the first of many ideas I will steal from Chuck. Anyway, the idea is video restaurant reviews. Go to a restaurant with a camera, order stuff, and talk about it.
I sort of cheated this time, since I've been to the Feel Real several times before, and rather like it. Does that make this a commercial? No money was exchanged, so let's just call it an endorsement.
The Feel Real is on the corner of 45th and Judah in San Francisco, CA. Go there.
The music was
Trip Hop Reconstruction (Vincent_Vega rmx)
by Vincent_Vega11 from ccmixter.org.